The Ravenwood Sustainability Statement
"Ravenwood is dedicated to renewable practices and adopts these throughout business operations where possible. We are focused on forging a strong workforce that share a great work ethic and passion in maintaining and building a stable future for the company. We constantly strive to innovate and develop sustainable technology as well as enhance product safety and the working environment of our employees. We partner with many high profile organisations for the distribution of our machinery and technology, and for the responsible sourcing of linerless materials."
Managing Director and Founder: Paul Beamish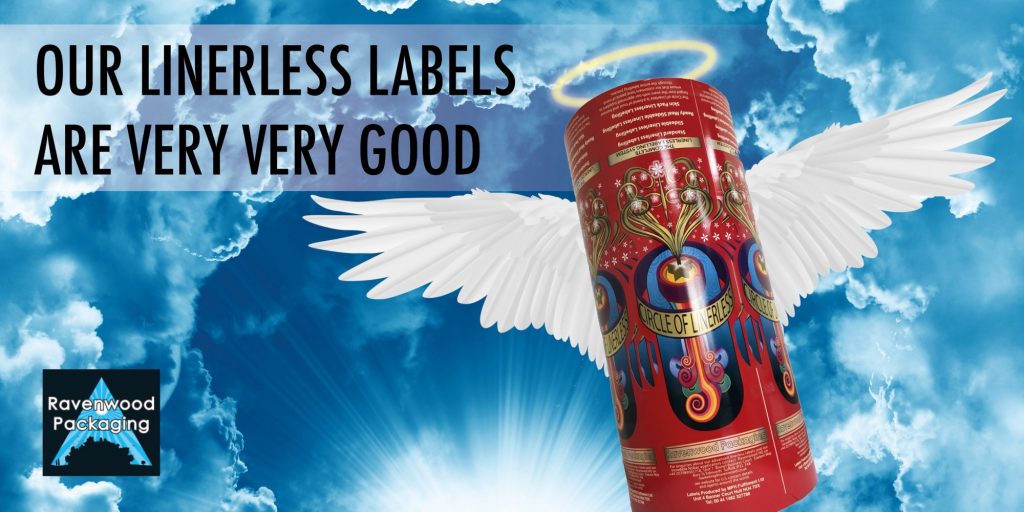 In terms of linerless, what is Ravenwood already achieving?
Ravenwood is actively helping to reduce the packaging and labelling industry's carbon footprint.
Less transportation of materials to the printer.
No release liner waste sent to landfill.

120,000 tonnes of label waste sent by UK printers to landfill every year (source: Packaging News – 8.11.17)
100,000,000 tonnes of waste sent to landfill every year. This is equivalent to each person in the UK throwing away 5 times their own body weight every year (source: C B Environmental Ltd)


How efficient is the Com500 coater?
This printer saves valuable natural resources, as well as saving cost to environment, energy required and cost to the printer.
Read more on the Com500 Coater here>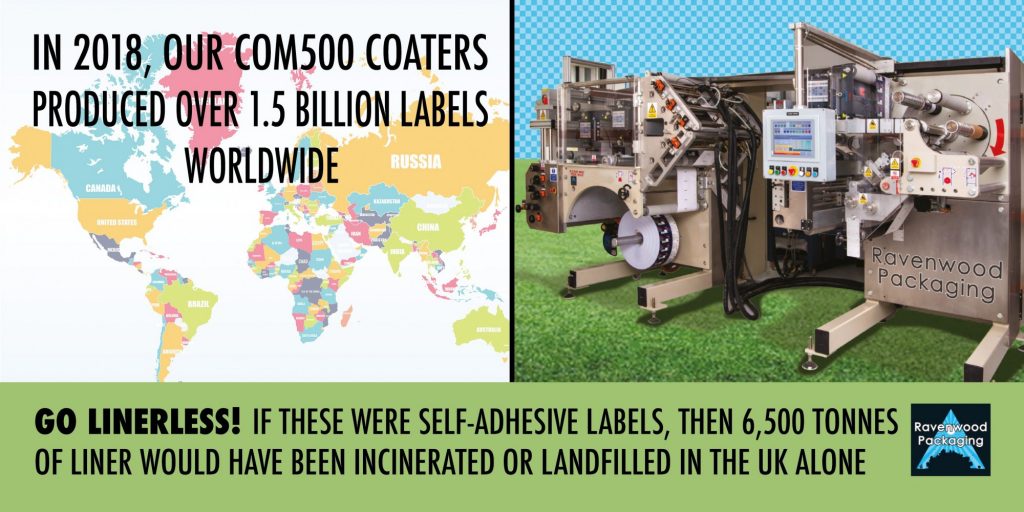 What are the main advantages when comparing linerless to self-adhesive?
Production, Storage & Disposal
Zero waste liner to landfill.
Linerless is quicker and cleaner to run than standard self-adhesive:

No matrix to remove
No dies to keep in register
Large rolls of 1000mm O.D. means less reel changes, saving on changeover waste and time

40% more labels per roll
40% less storage space
Reduced transportation
Reduced carbon emissions
Increased surface print area – feature additional information to the back of the label. No need for additional label applications.
Packers
Nobac applicators run faster
No web to wind away
No web breaks
No liner to dispose of
Read more on linerless vs self adhesive here>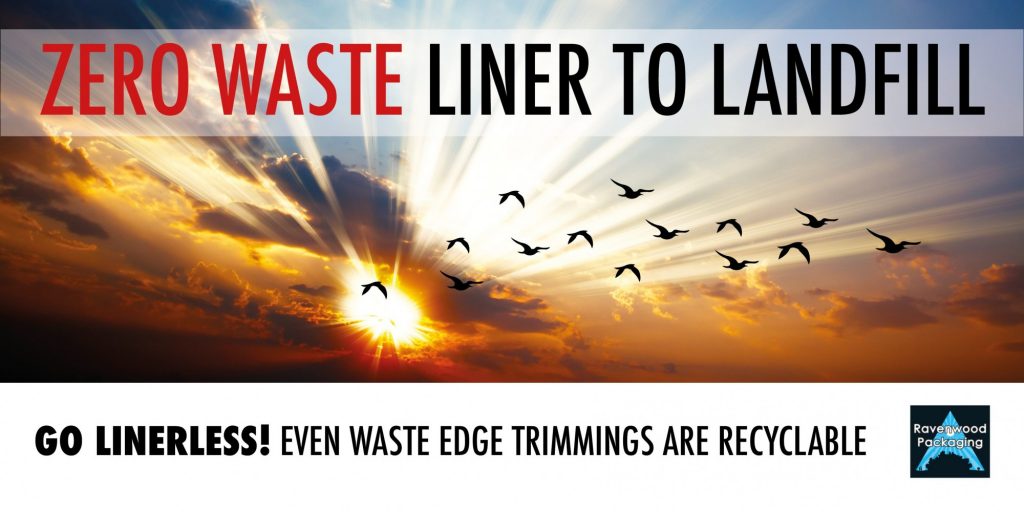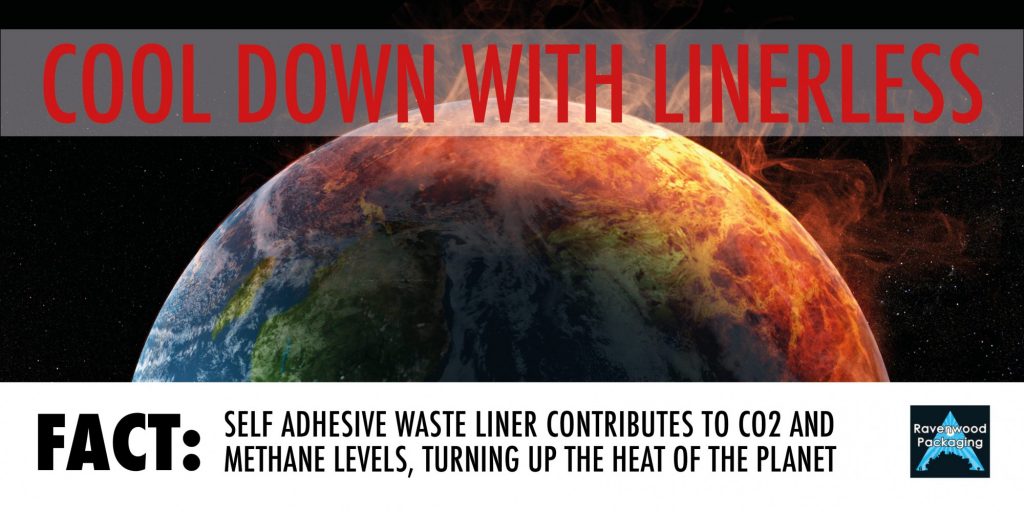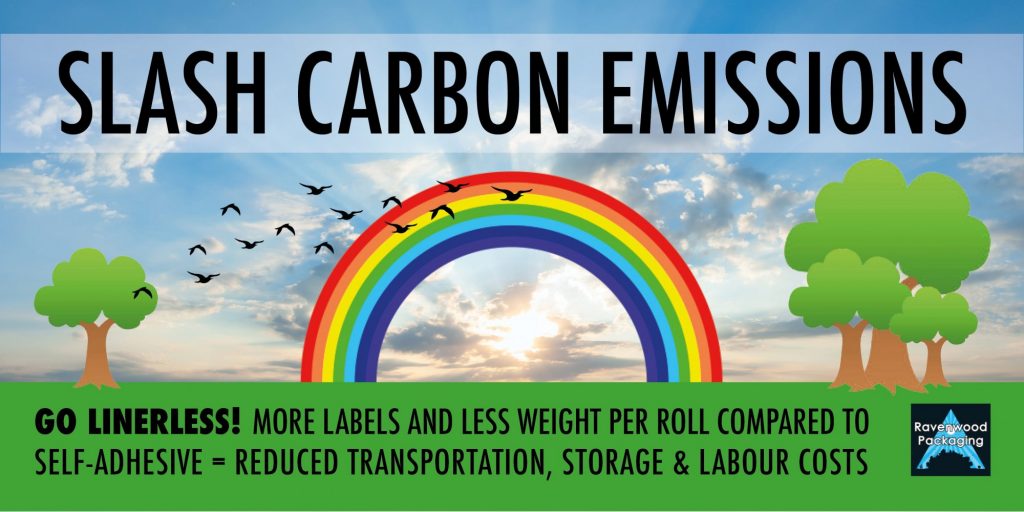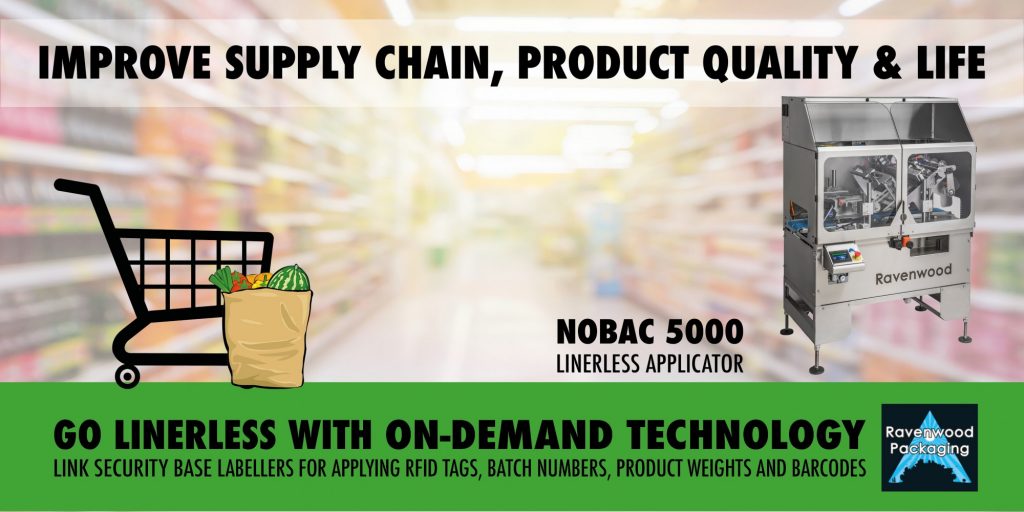 What is the Ravenwood 'Preloved' Programme?
Our Coaters and linerless applicators are sold globally – some are over 10 years old.
The Ravenwood 'Preloved' programme is available to all of our machines out in the field for the latest upgrades and refurbs.
Read more about our Preloved programme here>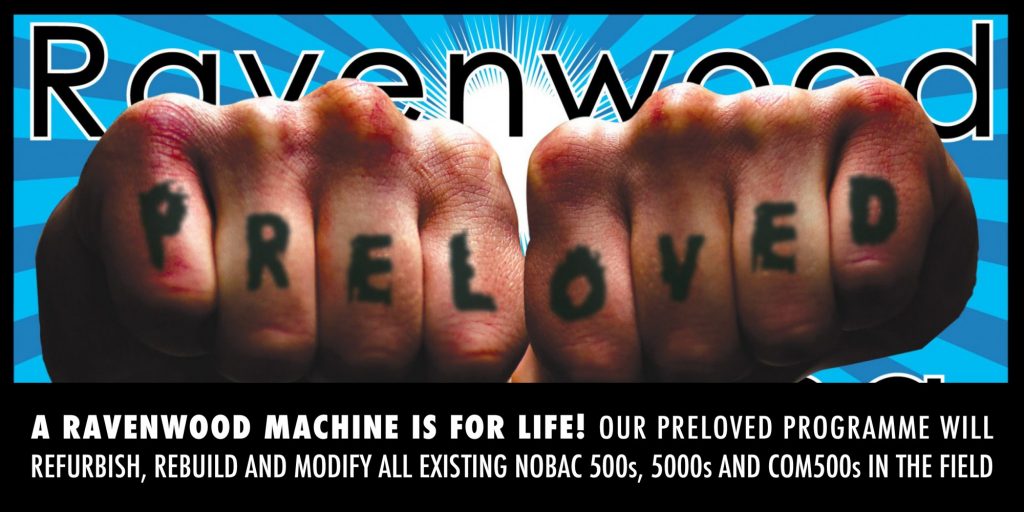 Ravenwood also builds and supplies the VXR x-ray inspection system. Can this be linked to the Nobac 5000 sleever?
Yes, when linking to the Nobac 5000 linerless sleever, you'll not only benefit from sustainable and faultless linerless labels but in addition, unrivalled end-of-line quality control.
Read more on the VXR here>