Want to be part of an amazing team?
Our expeditionary force works relentlessly to build machines and produce linerless labels in a manner that meets and exceeds our customers' expectations and requirements. The way in which we achieve this allows us to remain profitable but also economical, enabling us to provide our customers with innovative and sound packaging and labelling solutions.
---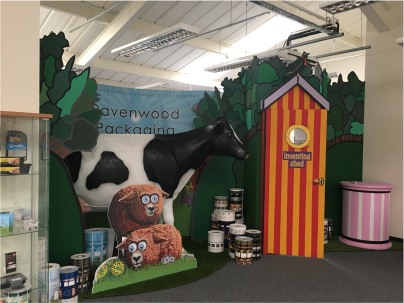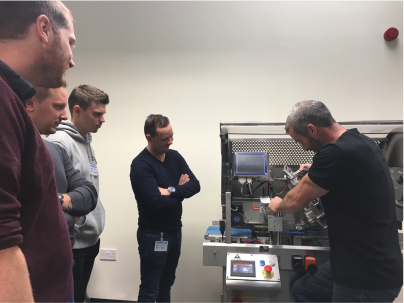 Careers at Ravenwood
We always love to hear from people who are keen to join our team at Ravenwood, especially if you have gained experience within the print, packaging, labelling and food manufacturing sectors. Careers at Ravenwood centre around machine engineers, sales, administration, logistics and marketing.
FIELD SERVICE ENGINEER

Due to continued growth, we are now looking to expand our Field Service team, for the appointment of a Field Service Manager – to cover the following area:
Worcester and M5 Corridor
🚘 Embark on a new journey with Ravenwood!
Ravenwood is a leader in linerless label technology and experts in the field of pack inspection systems. Our HQ is based in Bury St Edmunds, Suffolk with satellite offices located in the USA and Australia. We have a dedicated global network of machinery distributors and printer partners.
RESPONSIBILITIES
Responsible for the installation, commissioning, maintenance and servicing of Ravenwood Packaging portfolio. Customer focused at all times, must be prepared to work independent and as part of a team, to interact with colleagues, management at all levels, clients and other trades in a professional and tactful manner, and in doing so present a positive image of the Company.
Installation of Machinery to a high standard, completing full report and follow on works as required, managing this from point of sale to completion of invoice.
Training onsite and at HQ, development of training information / plan to the same standards
Completion of quotations / reports as required.
Direct point of contact with Key customers, management of machines onsite including performance of staff and downtime training requirements.
Tech phone support to customers / label suppliers / distributors
Plan works direct with customers and distributors while reporting back to Diary system.
Call out Rota at weekends to attend to customers as per demand / emergency callouts, Telephone emergency support after hours on Rota via engineer emergency line. Friday am – Friday am inclusive of weekend callout.
Development of own skills on all Ravenwood supplied equipment.
Rebuild / new machine manufacture at Bury St Edmunds
Trails / machine development / product supervisor
Profitability of works completed
Checking information of installation leading to correct service provided
Keyline design / support to customers / label suppliers
Attendance to trade shows / sales calls, support to office staff
Provide supervisory and technical support to colleagues and communicate with staff at all levels.
Ensure that guidelines and standards of work expected by Ravenwood are understood and met.
Ensure that follow-up work requirements are referred to the appropriate staff within Ravenwood to enable necessary action and recommendations to clients.
Completing all necessary Company documentation punctually and in accordance with any guidelines or schedules issued (including Time Sheets, Staff Expense Claims, site reports, etc.).
Attend all training courses and meetings as required by Ravenwood and oversee development of colleagues.
Provide support and co-operation to the management and to colleagues, and be prepared and willing to help and contribute to the success of the company at all times.
Observe and adhere to company health & safety guidelines and contribute to a healthy and safe working environment.
The above list is not extensive or exhaustive but aims to provide a broad range of duties and key responsibilities, these may vary from time to time with reasonable duties to aid in all areas.
SALARY: Dependent on experience.
Apply via our Indeed Business Account by clicking on this link 👉 https://indeedhi.re/3qdfMuv